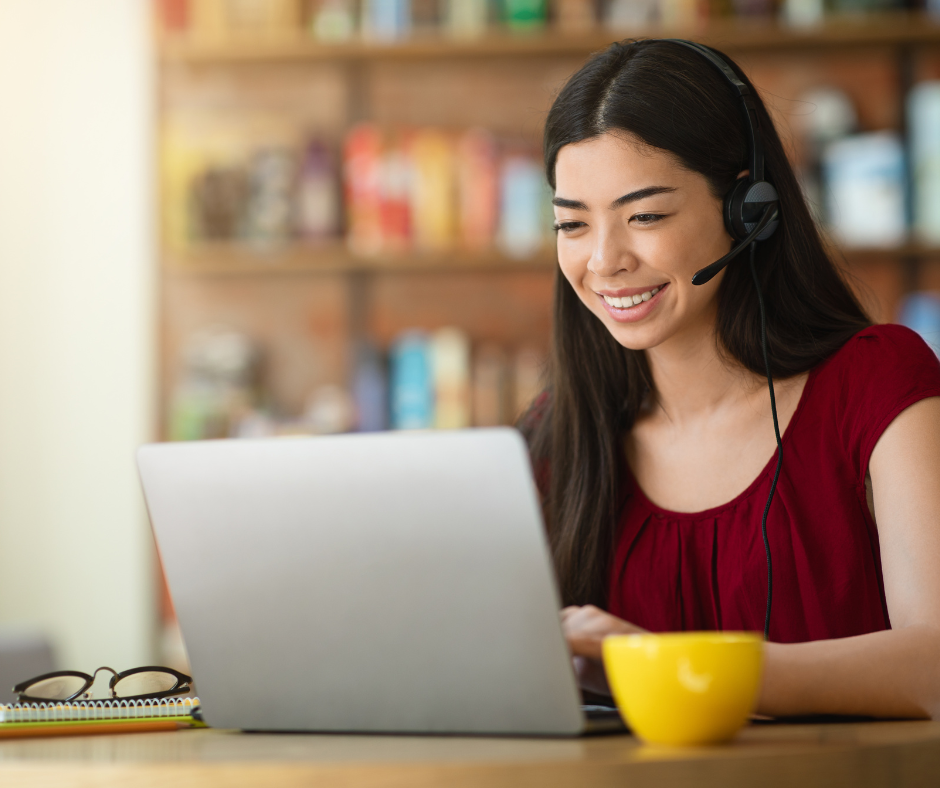 Maximizing Remote Learning: Tips for Effective Private Online Tutoring
In the rapidly advancing digital era, education has transcended the limitations of conventional classrooms. With the advent of technology, remote learning has become a viable and convenient option for students seeking personalized academic support. University tutors and private online tutors have stepped up to the plate, offering their expertise in virtual spaces. However, making the most of remote learning requires a strategic approach. 
In this blog post, we'll explore five invaluable tips to help both students and tutors harness the power of private online tutoring for an effective and enriching educational experience.
5 Proven Tips for Effective Private Online Tutoring
The following tips will help you maximize remote learning through private online tutoring:
Tip #1: Create a Structured Learning Environment
Just as a physical classroom provides structure, a virtual learning environment demands the same level of organization. To maximize the benefits of private online tutoring, establish a dedicated workspace free from distractions. Encourage students to create a clutter-free area with proper lighting and a comfortable chair. Tutors, on the other hand, should ensure their backgrounds are professional and free from disruptions. A structured setting enhances focus and creates a conducive atmosphere for productive learning.
Tip #2: Set Clear Goals and Expectations
Effective private online tutoring hinges on setting clear objectives. Before embarking on a tutoring journey, both students and tutors should collaborate to define specific goals. Are you aiming to improve a particular skill, prepare for an exam, or enhance overall understanding? Establishing these goals will guide the tutoring sessions and help track progress. Regular communication about expectations ensures alignment and maximizes the impact of each interaction.
Tip #3: Embrace Interactive and Visual Learning
In the realm of virtual education, engagement is key. University tutors and private online tutors should incorporate interactive and visual elements to enhance the learning experience. Utilize digital whiteboards, educational apps, and multimedia presentations to convey complex concepts effectively. Visual aids not only facilitate comprehension but also cater to diverse learning styles. Interactive sessions involving quizzes, polls, and discussions keep students actively involved and invested in the learning process.
Tip #4: Foster Open Communication
Effective communication is the cornerstone of successful remote learning. Establish open channels of communication between students and tutors. Encourage students to ask questions, voice concerns, and share their thoughts. Tutors should provide constructive feedback, addressing both strengths and areas that need improvement. Regular check-ins ensure that students stay on track and that tutors can adjust their teaching methods as needed to cater to individual learning preferences.
Tip #5: Leverage Technology for Flexibility
Technology is the backbone of remote learning, providing unparalleled flexibility. Make the most of video conferencing platforms, collaborative tools, and digital resources. These tools enable university tutors and private online tutors to create dynamic lessons, share resources in real time, and even record sessions for future reference. Flexibility in scheduling also accommodates students' varying commitments, allowing them to access quality education at their convenience.
In conclusion, the realm of education has transcended physical boundaries with the rise of private online tutoring. University tutors and private tutors have a unique opportunity to create enriching educational experiences for students through remote learning. By adhering to these five tips both tutors and students can harness the full potential of private online tutoring. So, whether you're a seasoned educator or a dedicated learner, remember that the future of learning lies within the digital realm, where knowledge knows no bounds.