Private Home/Online Chemistry Tutoring Toronto
With the help of an expert chemistry tutor, even the most difficult chemistry concepts can be learned with ease. Whether you are learning the periodic table of elements or balancing chemical equations, tackling covalent bonds or just trying to memorize your bases and acids, an experienced chemistry tutor can help you achieve success!
The Tutoring Expert is a proud establishment offering expert in home tutoring from fully qualified Elementary and Secondary teachers in Toronto. Our science tutors use the one-on-one tutoring method in order to provide an extremely personalized service that is designed to target a student's full potential.
The Tutoring Expert has been helping students in Toronto & York Region for almost 20 years.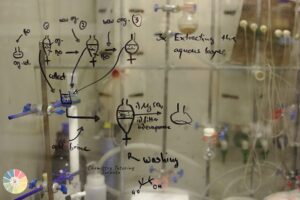 We offer the following help with the Chemistry course levels:
High School Chemistry
Honors Chemistry
AP Chemistry
Chemistry Homework Help
Chemistry Test Preparation
Organic Chemistry
Chemical Compounds
Chemical Bonds
Chemical Reactions