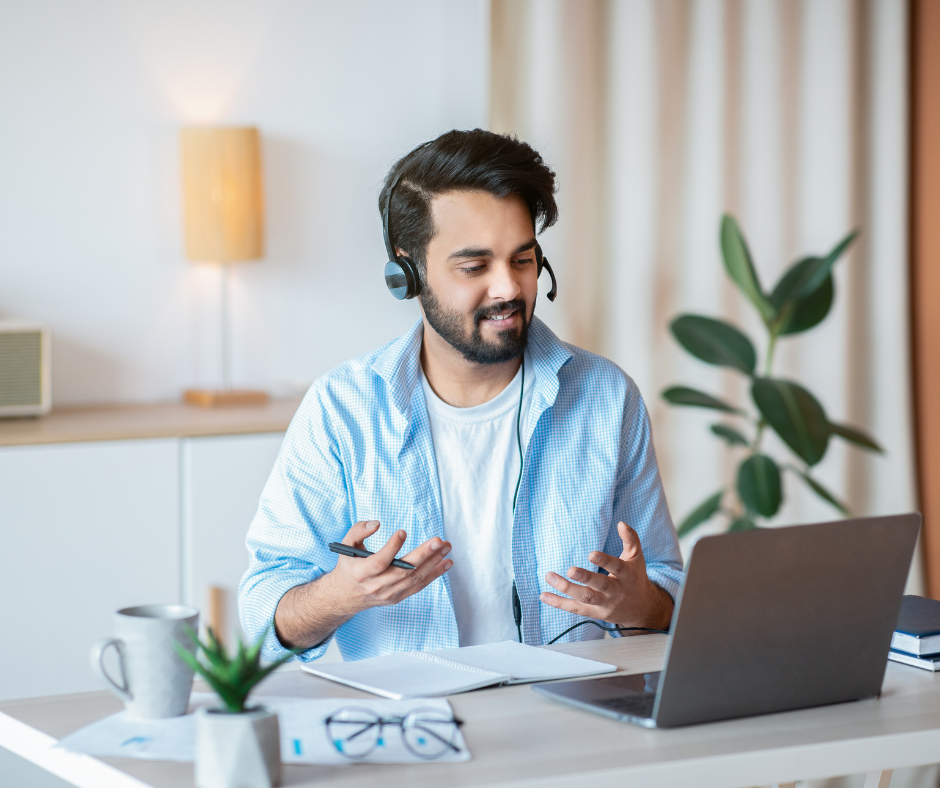 Confidence Boosters: Empowering Students Through Private Online Tutoring
In the fast-paced world of education, students often find themselves grappling with complex concepts and challenging coursework. The advent of technology has opened up new avenues for learning, and one of the most impactful trends in recent years is the rise of private online tutoring. With university tutors harnessing the power of the digital realm, students now have the opportunity to receive personalized guidance and support right at their fingertips. 
In this blog post, we'll delve into four effective tips for empowering students through private online tutoring, helping them not only understand their subjects better but also boosting their confidence in the process.
4 Effective Tips for Empowering Students Through Private Online Tutoring
The following tips will help boost students' confidence by empowering them through private online tutoring:
Tip #1: Tailored Learning Experience
Unlike traditional classroom settings, where the pace of instruction is often dictated by the majority, private online tutors can customize their approach to suit each student's learning style and pace. This personalized attention allows students to ask questions without hesitation, delve deeper into challenging topics, and ultimately build a stronger foundation. The relationship between a student and their private online tutor fosters a comfortable environment where asking questions becomes second nature, leading to increased confidence in their academic abilities.
Tip #2: Flexible Scheduling and Comfortable Environment
Private online tutoring transcends geographical barriers and time zones, offering students the flexibility to schedule sessions at their convenience. This flexibility eliminates the stress of rushing to in-person tutoring sessions and allows students to learn in the comfort of their own space. A familiar environment can significantly contribute to boosting a student's confidence, as they're more likely to engage actively and feel at ease.
Tip #3: One-on-One Attention
The traditional classroom often struggles to provide individual attention to every student. Private online tutoring bridges this gap by offering one-on-one interactions between the student and the tutor. This personalized attention ensures that the student's strengths and weaknesses are thoroughly addressed. University tutors specializing in private online tutoring can identify areas where the student requires extra support and focus on those aspects. As students witness their gradual improvement in these challenging areas, their self-esteem receives a significant boost, motivating them to tackle even the toughest subjects with enthusiasm.
Tip #4: Goal-Oriented Approach
Private online tutors adopt a goal-oriented approach that aligns with the student's academic aspirations. Whether a student is aiming for better grades, deeper subject understanding, or exam preparation, the tutor designs a roadmap to achieve those goals. This approach instills a sense of purpose and direction in students, helping them recognize their progress and accomplishments. As they check off milestones and witness their own growth, their confidence in their abilities naturally flourishes.
The advent of private online tutoring has revolutionized the way students seek academic support. University tutors now have the means to empower students through tailored learning experiences, flexible scheduling, one-on-one attention, and a goal-oriented approach. These four tips collectively contribute to enhancing a student's confidence, equipping them with the tools they need to succeed not only in their studies but also in their overall academic journey. So, if you're a student looking to boost your confidence and excel academically, consider the transformative benefits of private online tutoring – a modern solution that combines personalized guidance with the convenience of technology.
Unlock your full potential with personalized tutoring at TutoringExpert.ca. Get started today!