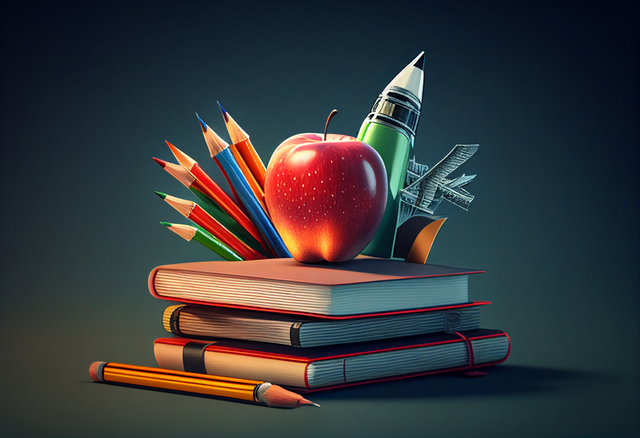 How to Choose the Best Private Tutoring Company for Your Child
With the numerous options that are available to Ontario students, finding the right private tutoring company for your child can be a challenge for many families. To help find the ideal private tutor for your child, here are some key considerations and valuable pointers.
To make an informed choice, consider asking these questions when searching for the best private tutoring agency in Toronto and surrounding cities:
5 Questions to Ask When Choosing a Private Tutoring Company:
1. How is their customer service?
The main benefit of choosing a private tutoring company is the level of customer service you receive. Does the company respond promptly to inquiries via phone or email? Do they provide personalized assistance based on your needs? Do they take the time to ask about your child's challenges, your expectations, and how they can help?
At The Tutoring Expert, we take great pride in offering the best customer service of any tutoring agency. We have extended hours, and multiple methods of communication, work with your unique requirements, and always take the time to listen to your child's needs.
2. Who are their private tutors?
Familiarize yourself with the type of tutors working for the private tutoring agency. Are they undergraduate students, experienced tutors, teachers, or professionals working in their fields? What is their educational background? What is their personality & teaching style like? The best private tutoring companies usually offer a free consultation session. This allows you to arrange an initial meeting with the private tutor and assess how well their personality aligns with your child's. You can also ask about their education, teaching experience, and scheduling availability. This is even more important when choosing a private online tutor for Math Tutoring in Toronto, English Tutoring, and Science Tutoring.
The Tutoring Expert's tutors are at minimum undergraduate students in universities across Ontario. Many of our tutors are graduate students, experienced educators, pursuing teacher's college, or are Ontario Certified Teachers.
3. How does the private tutoring company select its tutors?
Inquire about the company's tutor selection process. Do tutors simply join their tutoring platform? Or does the tutoring agency carefully hand-pick their tutors through a rigorous selection procedure? Do they run a background check? Are tutors provided training & resources? These are all important questions to ask when selecting the perfect private tutoring company for your child.
All of the private tutors at The Tutoring Expert are experienced in their teachable subjects. They have passed competencies, evaluations, and completed background checks. Our tutors are provided training, orientation, and have access to numerous educational resources associated with the Ontario curriculum.
4. Do they upsell?
Be wary if the private tutoring company or private tutoring agency pressures you into a long-term commitment or contract. Some companies charge a cancellation charge for stopping services, while others require a sign up or registration cost. These tactics indicate a profit-oriented approach rather than a focus on quality education.
The Tutoring Expert does not have contracts, registration or sign-up fees, and no cancellation charges if you decide to stop tutoring. We also do not have additional travel fees for tutors providing in-home tutoring sessions. There is also no tax on tutoring services in Ontario.
5. Are they Reliable?
Prior to engaging with a tutoring company, it's prudent to assess its reliability. Research the company's longevity in the tutoring sector. How long have they been providing tutoring services near you? Who are its founders? What do clients say about the service? Look at their reviews online.
What sets The Tutoring Expert apart is its reputation for being the most reliable and trusted private tutoring company in Ontario. It has been providing in-person and online tutoring services all over Ontario since 2001. It was founded by Ontario Certified Teachers and boasts stellar Google reviews from many satisfied clients. The Tutoring Expert is also BBB Certified.
Find Success with Ontario's Most Trusted & Reliable Private Tutoring Company
For over 20 years, The Tutoring Expert has been offering the best private tutoring services. We have no hidden costs, no contracts, and no registration fees. We offer In-home tutoring and private online tutoring for students of all grades and subjects. Our focus is providing the best quality tutoring service for your child. We carefully match each student with our team of experienced educators using a personalized tutor-matching process based on their unique challenges and preferences. We operate on a result-driven approach to private tutoring and build long-lasting relationships with the families we are privileged to serve.
If you are searching for a private tutoring company in Ontario (Toronto, Mississauga, North York, Richmond Hill, Markham, Oakville, Burlington, Kitchener, & beyond) that ticks all the boxes, feel free to contact us. We are always here to help!