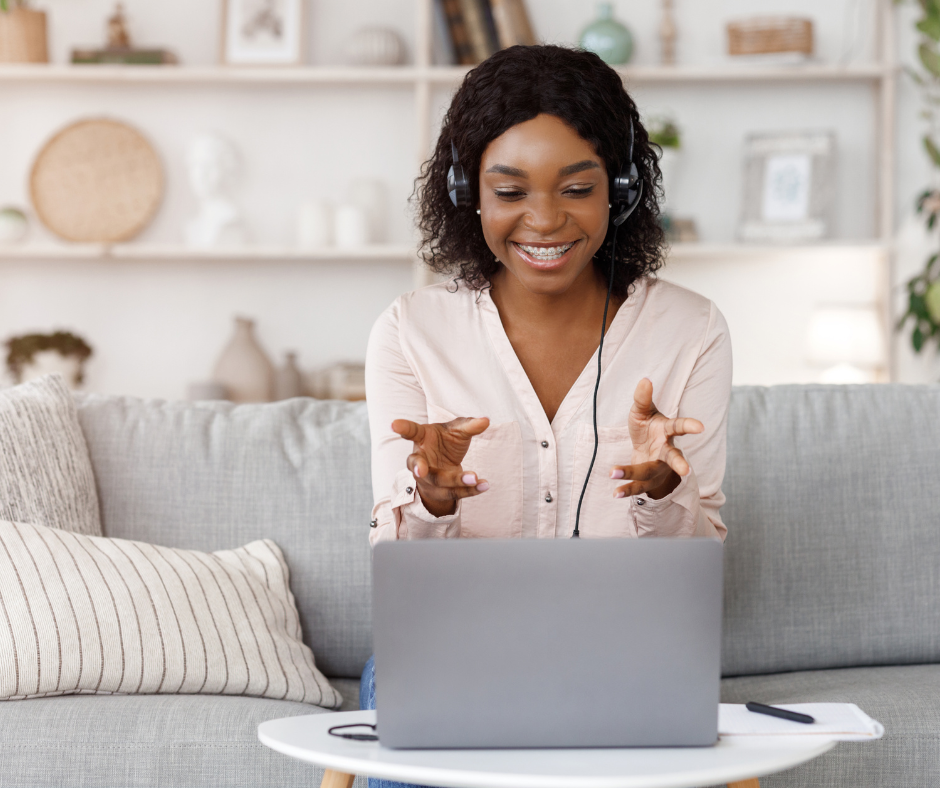 Interactive Learning: Engaging Methods Used by Private Online Tutors
In the fast-paced digital age, education has transcended the confines of traditional classroom settings. The emergence of private online tutors has revolutionized the way we learn, offering personalized guidance and flexibility that resonate particularly well with university students. These adept educators have harnessed the power of technology to bring forth interactive learning methods that captivate and inspire learners. 
In this post, we'll explore four engaging methods that private online tutors employ to enrich the educational experience.
4 Engaging Methods Used by Private Online Tutors
The following four methods are usually used by private online tutors to ensure interactive learning:
Method #1: Virtual Real-Time Discussions
One of the most compelling aspects of private online tutors is their ability to foster real-time discussions in virtual environments. Through video conferencing and collaboration tools, these tutors connect with university students and facilitate interactive discussions on diverse topics. This method encourages students to actively participate, express their ideas, and engage in thought-provoking debates. By creating a dynamic space for intellectual exchange, private online tutors create an atmosphere that mirrors the university classroom experience, promoting critical thinking and effective communication.
Method #2: Gamified Learning Modules
Private online tutors understand that keeping students engaged is essential for effective learning. To achieve this, they often employ gamified learning modules. These modules transform learning materials into interactive games, quizzes, and challenges, making the educational journey enjoyable and immersive. By incorporating elements of competition and reward, university students are motivated to delve deeper into the subject matter. This method not only enhances retention but also instills a sense of achievement, driving students to actively pursue knowledge.
Method #3: Personalized Learning Paths
Every university student has their own pace and learning style. Private online tutors recognize this diversity and tailor their teaching approach accordingly. They design personalized learning paths that cater to individual strengths and areas needing improvement. Through detailed assessments and one-on-one interactions, these tutors identify a student's learning preferences and adapt their methods to match. This personalized approach not only boosts understanding but also cultivates a strong mentor-student relationship, fostering a conducive environment for interactive learning.
Method #4: Collaborative Projects
Collaboration is a fundamental skill that university students need to excel in their academic and professional pursuits. Private online tutors leverage this by incorporating collaborative projects into their teaching methods. Through virtual platforms, students are grouped together to work on projects that require research, analysis, and creative problem-solving. This method not only encourages teamwork but also simulates real-world scenarios, preparing students for the challenges they might face after graduation. As they engage in these projects, students learn to communicate effectively, delegate tasks, and synthesize diverse perspectives.
Fostering Future-Ready Learners: The Transformative Role of University Tutors in Modern Education
The profound impact of private online tutors, often referred to as university tutors, is evident in the innovative methods they employ to promote interactive learning. The adaptability of virtual real-time discussions, the engagement of gamified learning modules, the effectiveness of personalized learning paths, and the value of collaborative projects collectively contribute to a holistic learning experience for university students. As we continue to embrace the potential of online education, the role of these dedicated university tutors becomes increasingly vital in nurturing a generation of learners who are not only knowledgeable but also adept at critical thinking, collaboration, and self-directed growth. Unlock your full potential with personalized tutoring at TutoringExpert.ca. Get started today!