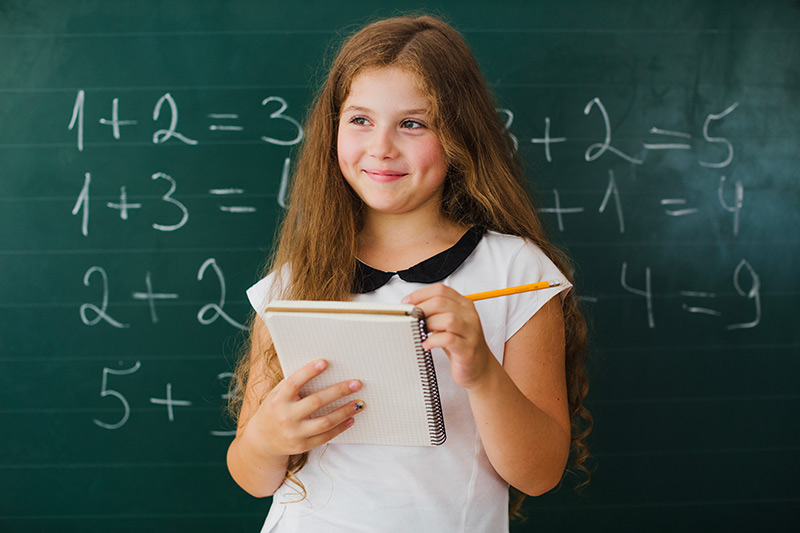 Math Tutoring Services for Oakville Elementary School Students
Unlock Your Child's Full Potential with our Oakville Math Tutor Services
Is your child struggling with math? Are you tired of seeing them stressed over homework? You're not alone. Many parents in Oakville face the same challenges. But there's a solution: Oakville Math Tutor. We offer a comprehensive program that addresses academic challenges and focuses on building a positive mindset toward math. Our tutors use interactive teaching methods to make math enjoyable, turning your child's dread into enthusiasm.
Why Choose Us?
We understand that every child is unique. Our tailored approach ensures that your child receives the individual attention they deserve. With our certified tutors, your child will not only improve in math but also gain the confidence to excel in other subjects. Our tutors are trained in various teaching methodologies, ensuring the learning experience is adapted to suit your child's learning style. We also offer flexible scheduling and in-person and online sessions to fit your busy lifestyle.
The Importance of Early Math Skills
Studies show that early math skills are a strong predictor of later academic success. Don't let your child fall behind. Invest in their future today with an Elementary School Math Tutor. Early intervention can make a significant difference in how your child perceives math. It can transform math from a subject they have to study into a subject they want to learn. Our program focuses on building a strong foundation in math, ensuring that your child is well-prepared for future challenges of higher-level math.
Our Methodology
Since 2001, The Tutoring Expert has been empowering students with the knowledge that Math is easy and can be fun. We focus on foundational knowledge, covering Number Sense, Algebra, Geometry, Measurement, and Data Analysis. Our process effectively motivates your child to learn faster than possible in a classroom setting, alleviating past anxiety associated with understanding Math. We offer consistent practice and the perfect balance of homework practice and assessment opportunities. Learn More
How Our Program Works
Assessment: We start with a comprehensive assessment to identify your child's strengths and weaknesses.
Personalized Learning Plan: We create a customized learning plan based on the assessment.
Regular Updates: You'll receive weekly progress reports, so you're always in the loop.
Take Action Now
Don't let another day go by watching your child struggle. Take the first step towards their academic success. Contact us now to schedule a free consultation.
Frequently Asked Questions
What makes your tutoring service unique?
Our program is tailored for each student, focusing on practice, expert feedback, and real development of study skills. We also collaborate with your child's teachers and counselors to create a consistent study plan.
Do you offer a free session?
We offer a free half-hour meet-and-greet session with your designated tutor. This lets you assess the tutor and feel confident about proceeding with the tutoring service.
Where do the tutoring sessions take place?
We offer in-home tutoring and are also willing to meet at a community place if you prefer.
Are there any hidden fees?
Our fees are hourly based on no hidden or additional travel charges.
What happens if the tutor is not a good match?
We firmly believe in the Tutor-Student compatibility and guarantee the match process. If the rapport is missing, don't hesitate to contact our office; we would happily match you with a different tutor.
What subjects do you provide tutoring for?
We have tutors for all Elementary and High School subjects (Math, Science, English, French, etc.) and University courses.
What are the locations and hours of operation for your services?
We offer in-home & online tutoring services. Our admin hours are Mon- Fri from 9.00 a.m. to 5.00 p.m., but our tutors are available seven days a week, from 8.00 a.m. to 10.00 p.m.