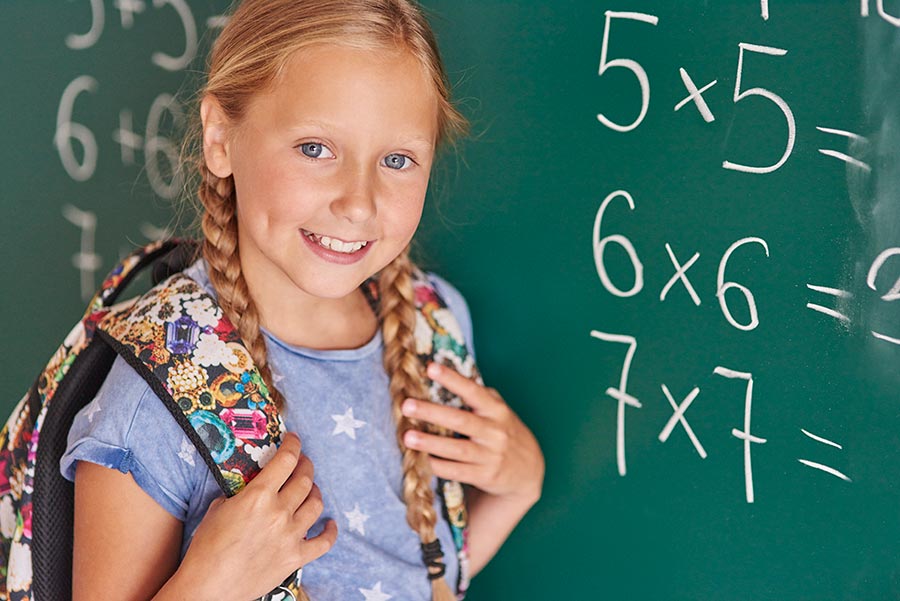 Math Tutoring Services for Toronto Elementary School Students
Are you tired of watching your child struggle with math homework? Do you wish there was a way to make learning math as easy as 1-2-3? You're not alone, and the solution is closer than you think. Welcome to the ultimate guide for math tutoring services designed for Toronto elementary school students.
For many students, math is a subject that brings anxiety and confusion. But it doesn't have to be that way. A Toronto Math Tutor can provide personalized, one-on-one attention your child needs to excel in math. Here's why:
Personalized Learning: Every child is different. A personal tutor tailors the learning experience to your child's unique needs.
Catch Up and Keep Up: Math is a subject that builds upon itself. A tutor ensures your child doesn't fall behind and fills in educational gaps.
Boost Confidence: A tutor teaches math and instills confidence, making your child more enthusiastic about the subject.
An Elementary School Math Tutor focuses on the foundational skills required for higher-level math. These tutors specialize in:
Number Sense and Operations: The basics of addition, subtraction, multiplication, and division.
Algebraic Thinking: Introducing simple equations and variables.
Geometry and Measurement: learning to Understand shapes, sizes, and measurements.
How Our Services Work
Consultation: We start with a free consultation to assess your child's needs.
Matching: We match your child with the perfect tutor based on the assessment.
Flexible Scheduling: We offer in-person and online sessions at times that suit you.
Progress Tracking: Regular updates to keep you informed of your child's progress.
The Psychological Edge
We understand that the abstract nature of math can be daunting. That's why we integrate real-life examples to make math relatable and fun. Our tutors use proven psychological strategies to motivate your child, making them more likely to engage with the material and sign up for our services.
Take the Next Step
Don't let your child fall behind in this critical subject. Contact us today to schedule your free consultation and take the first step towards a brighter mathematical future for your child. Connect with our Elementary Math Tutors in Toronto and let them help your child achieve academic success!
Frequently Asked Questions
What is The Tutoring Expert?
The Tutoring Expert provides 1-on-1 academic tutoring for students in grades K through 12. We have served the Greater Toronto area since 2001 and have a team of Ontario Certified Teachers and professional tutors serving all of Ontario.
What makes your tutoring service unique?
Our program is tailored for each student, focusing on practice, expert feedback, and real development of study skills. We also collaborate with your child's teachers and counselors to create a consistent study plan.
Do you offer a free session?
We offer a free half-hour meet-and-greet session with your designated tutor, allowing you to assess the tutor and feel confident about proceeding with the tutoring service.
Where do the tutoring sessions take place?
We offer in-home math tutoring, online math tutoring, and are also willing to meet at a community place if you prefer.
What are your operating hours?
We operate from Monday to Friday and on weekends, offering flexible timings to accommodate your schedule.
Are there any hidden fees?
No, our fees are hourly based with no hidden fees, no taxes, and no additional travel charges.
Will I get locked into a contract?
Our registration is ongoing; however, our tutoring terms are as follows:
Elementary Grades (K -8): September – June, July and/or August
Secondary Grades: (9 – 12): September – January Semester & February to June Semester
There is no contract, you can cancel at any time.
What happens if the tutor is not a good match for my child?
We firmly believe in the Tutor-Student compatibility and guarantee the match process. If the rapport is missing, please get in touch with our office, and we would be happy to match you with a different tutor.
What subjects do you provide tutoring for?
We have tutors for all Elementary and High School subjects (Math, Science, English, French, etc.) and University courses.
What are the location and hours of operation for your services?
We offer in-home & online tutoring services. Our admin hours are Mon- Fri from 9.00 a.m. to 5.00 p.m., but our tutors are available seven days a week, from 8.00 a.m. to 10.00 p.m.