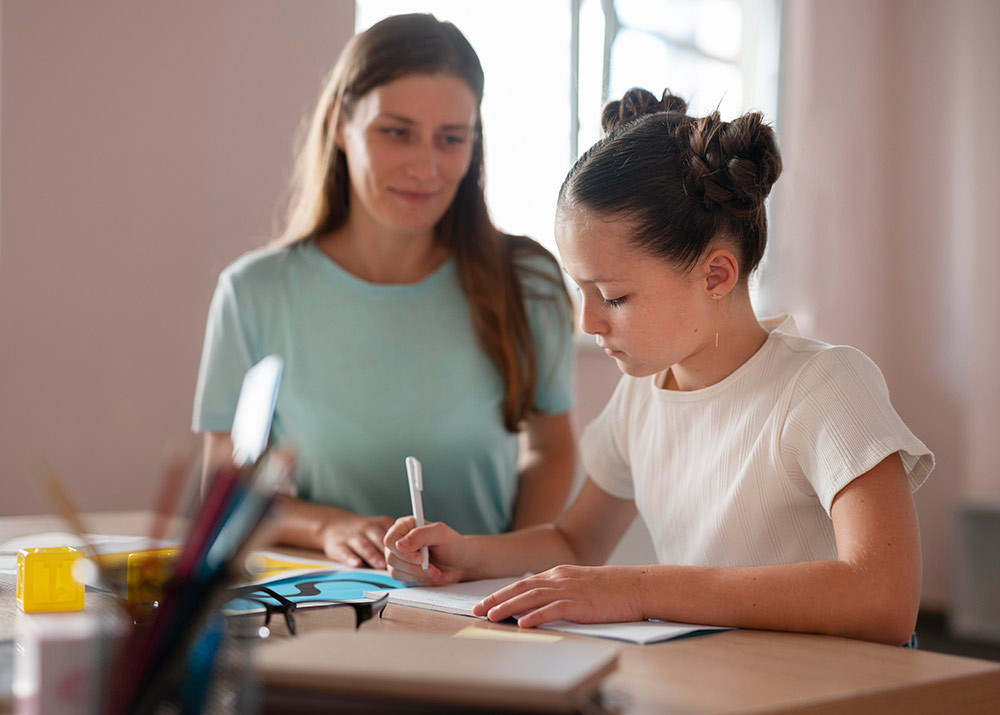 The Importance of Goal Setting in Tutoring Sessions
Tutoring sessions have become an essential part of modern education, helping students achieve their academic goals. Whether you're a French tutor or a math tutor, the key to successful tutoring lies in effective goal setting. Just like a ship needs a destination to sail to, a student needs clear goals to navigate their educational journey.
In this blog, we'll explore why setting goals in tutoring sessions is of paramount importance and how it can positively impact the learning experience.
Personalized Learning
Goal setting allows for a personalized approach to tutoring. When a tutor and a student collaboratively define clear objectives, it helps tailor the learning experience to the student's needs and aspirations. Whether it's mastering the passé composé in French or solving complex equations in math, setting specific goals ensures that the tutoring sessions are focused and directly relevant to the student's learning objectives.
Motivation and Accountability
Clear goals act as a powerful source of motivation. They give students a sense of purpose and achievement to work towards. For instance, a math tutor may define goals for mastering specific mathematical concepts or formulas. These goals motivate students to stay committed and accountable for their progress. The satisfaction of achieving these goals provides a sense of accomplishment, fuelling their drive to keep learning.
Tutoring Sessions Produce Measurable Progress
Without goals, it can be challenging to track progress effectively. Having defined objectives allows students and their parents to measure their advancement. It becomes easier to identify areas where improvement is needed and to celebrate milestones along the way. The ability to measure progress not only boosts confidence but also helps in refining the tutoring strategy for better results.
Time Management
Goal setting naturally encourages better time management. Students, guided by their objectives, learn to allocate their study time efficiently. This is crucial for making the most of tutoring sessions. It also aids in the preparation and organization of materials, ensuring that the learning process is streamlined and productive.
Increased Confidence
When students set and achieve goals, their confidence in their abilities grows. For a French tutor, helping a student meet their goal of conversing comfortably in French is immensely satisfying. Likewise, a math tutor's heart swells with pride when their student cracks a complex mathematical problem they once found daunting. Such achievements boost self-esteem and foster a positive attitude towards learning.
Clear Direction
Goal setting provides students with a clear direction for their educational journey. It helps them answer the "why" of their learning endeavors. For example, a student aspiring to become a proficient French speaker can align their studies with this vision. This not only enhances focus but also creates a sense of purpose in their studies, making the learning process more meaningful.
Conclusion
In the world of tutoring, setting clear and achievable goals is paramount. Whether you're seeking help from a language tutor or a math tutor, at any level of education, goals empower students to take control of their learning, stay motivated, and measure their progress effectively. Goal setting transforms the educational journey into a structured, personalized, and purposeful experience. So, don't underestimate the importance of setting goals – for example finding the best possible tutor for your child to help them excel.